Sie sind hier:

The Perfect Christmas Gift - Spirit of Speed A...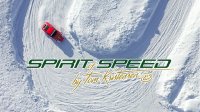 Searching for the ultimate Christmas gift? Look no further! We have the perfect gift filled with adrenaline and action-packed days! Why not spoil yourself or loved ones with an exceptional ice driving experience?

Join Spirit of Speed Arctic in Levi, Finland in March 2021! Our 2-day bespoke ice driving program is of the greatest perfection and not comparable with any other offer you find! The experience includes the perfect combination of Porsche 911 (964/993) Rally Editions with real World Rally Championship Tires, thrilling ice rally tracks, individual approach, small groups, maximized driving time, top-class accommodation and special team spirit! Our absolute highlight for Arctic Race a real Rally Competition and 9-times Le Mans winner Tom Kristensen himself as a group instructor!
Of course, your safety is our highest priority and we will create a sealed bubble for you to avoid contact with more people than needed. With our small groups, chalet-style accommodation and individual approach with 1 instructor per car we already have an advanced set-up. But we will make it even more safe for you.

When the foundation of Beyond Adventure was created, we always wanted to keep all what we do in small individually created groups and we stay clear of big corporate hotels. Being small and flexible has of course been a huge advantage in these difficult times, and the concept with small groups turns out to be the trend of the "new normal" – and we are ahead of time. Due to these facts are we in contrast to the big players in this driving adventure market, mainly manufacturer driven, able to run our events. We take the current situation very serious and we want to explain our Covid-19 safety measures for Spirit of Speed Arctic 2021. These measures will be in place regardless if vaccines will be offered or not.

We ask all participants who arrive to Kittilä airport to show a negative Covid-19 test result no older than 72 hours. Upon arrival we will in addition take a quick test by our paramedic before heading to our Villas. Everyone with a negative test result will be "invited into the bubble". The bubble will consist of up to 12 drivers and participants, 6 instructors, 6 mechanics, paramedic, organization staff. In addition, we will have our own private catering team who will create fantastic food around the clock. Everyone will be tested before they enter the bubble and will not be "allowed" external contact during this time. Also, the Villas will be carefully cleaned every day and we will have plenty of sanitizer and face masks for all.

If you have any questions please let us know, and keep in mind that the current corona numbers in Lapland are amongst the lowest in the world. Should you prefer an exclusive training just for one car at a time then we can offer this at individual pricing. Please contact us for more info.

We are looking forward to running our program fully as planned with focus on driving and spending time with equally minded fellow fuel addicted people.

Stay safe and hope to see you all 200 km north of the Arctic Circle. Flexible and free cancellation terms apply at least up to January 15, 2021.

• Arctic Control: February 28 - March 3, 2021
• Arctic Control: March 2-5, 2021
• Arctic Race: March 4-7, 2021


DISCOVER ALL BOOKABLE ADVENTURES:

DENMARK GOURMET SPECIAL
(19th - 25th June, 2021)

Enjoy world-class food combined with an unusual visit to this fairytale country - home of the phenomena "hygge" - a unique state of mind which according to some can only be experienced here!
Read more >
AFRICAN HIGHLANDS
(29th June – 8th July, 2021)

Welcome to the highlands of Africa - the home of the mountain gorillas, volcanoes, lakes and never-ending savannahs. This continent has a lot to offer!
Read more >
ALPS-CROSSING
(16th -21th July, 2021)

Astonishing views, challenging gravel roads, inspiring places and a unique fleet of air-cooled Porsche 911s. The Alps-Crossing you never knew possible! Let Beyond Adventure take you to the new heights in the heart of Europe.
Read more >