Sie sind hier:

New: Page-Domain for your Page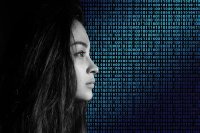 You cannot imagine our life without the web...
[...]
Larry Page, one of the founders of Google, certainly enjoys it: Google launches the Page-Domain. And certainly the Page-Domain is the optimal domain for all the families that are called Page and for all persons, which use as first name Page. But the offer of the Page-Domains is not thought so simple. The Page-Domain is t h e domain for the webpage.

Page-Domains are the ultimate domains for your website: Page-Domains are "talking domains". If you want to make a website about Siberian tigers, then just register: tiger.page.

Google Registry has made sure that all Page-Domains are added to the "HSTS preload list". The Page-Domain is a secure namespace, which means that https is required for all webpages at.page. Although you can buy a Page-Domain and park the Page-Domain, it works in a browser with SSL encryption only.

The ICANN process of introducing new Top Level Domains continues. The registrar of the Page-Domains has set the 27th of August 2018 as the start of the Sunrise Period. Interested parties for the Sunrise Period must register with the Trademark Clearinghouse.

The relationship between a better ranking in search engines and the new top-level domains has already been proven by a study by Searchmetrics for the Berlin-Domains. Websites with Berlin-Domains are often better placed for regional search queries in Google than websites with De-Domains and Com-Domains. The result of the searchmetric study can be summarized as follows:


"42% of search queries tend to rank .berlin domains better locally."

Another study by Total Websites in Houston shows that the results of the Searchmetrics study are, in principle, transferable to all new top-level domains, including the new Page-Domain. Total Websites finds that Google uses the domain endings of the New Top-Level Domains as an important criterion for the evaluation of a domain and therefore comes to the following conclusion:

"It's clear the new top-level domains are improving search engine rankings."